Think about how much time you spend each day, each week, each month worrying about your IT problems.
Wouldn't it be easier to have a reliable partner that you could turn to for help?
Jackson Computer Consulting offers three customizable service levels designed to fit any type of business. Our team of professionals has selected a suite of services to provide you, not just with peace of mind, but the space you need to grow your business.
Choose from Bronze, Silver or Gold level service plans for Desktop and Server Solutions. Add on cloud-based solutions for data backups up to 1000GB or configure support for image backups and virtualization as well.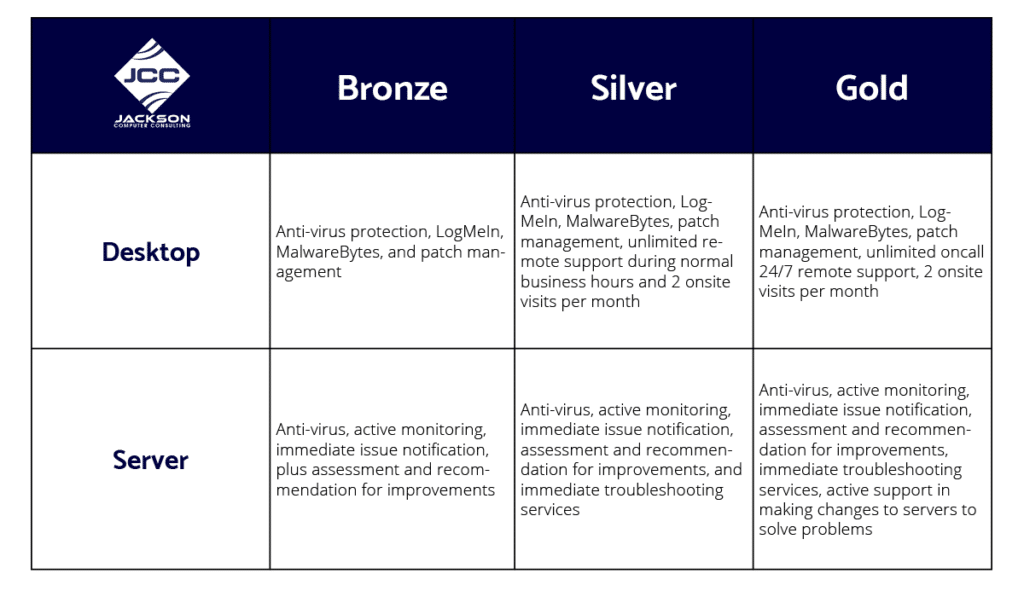 Contact the expert team at Jackson Computer Consulting to learn more at (412) 853-3708 today.