It's Time to Get Rid of Your Traditional Telephone System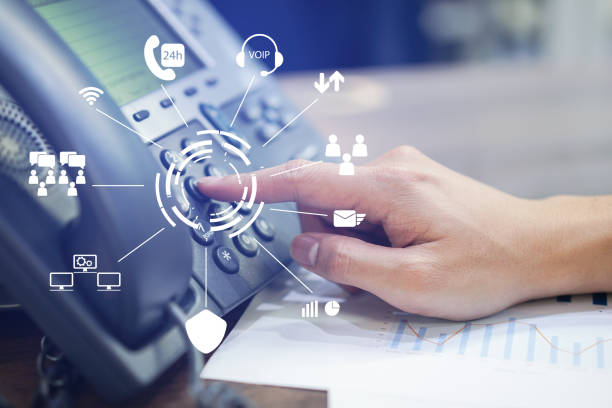 As we all know, the traditional telephone system has been in use for years and has been a great help to businesses in many ways. But, as technology changes and competition is moving fast-paced, the mode of communication changes too.
A new mode of communication is dominating the business world - the VoIP phone system.
With VoIP phone systems, get ready to save money and have the ability to move your service anywhere with this Internet-based system.
5 COMMON ISSUES WITH TRADITIONAL TELEPHONES:
1. MAINTENANCE COST
Businesses are always looking for ways to cut some costs from the different equipment. Traditional phones are not cost-efficient, because of the monthly charges and usages that can be avoided with VoIP phone systems. By making the switch, you can save up to 60% on your monthly phone bill!
2. UNRELIABLE IN DATA AND REPORTING
Nowadays, data and reports are vital in running a business. With VoIP phone systems, special features such as integration, call logs, records of high and low call volume, and call recordings are readily available and easy to access.
3. UPGRADED FEATURES AND FUNCTIONALITIES
With traditional phone systems, virtual or remote call conferencing is not an option. Modern features such as device mobility, call forwarding options, and data storage are just some of the useful tools you can get when using VoIP phone systems.
4. OUTDATED HARDWARE = LESS SUPPORT OPTIONS
With the constant changes in technology, the phone system is one of the hardware that can easily become obsolete. With less customer and technical support, repairs or troubleshooting of hardware become more challenging. With VoIP phone systems, technical support and troubleshooting is made easy.
5. UNSCALABLE AND INFLEXIBLE
Your company is growing and so is the data, information, and volume of calls. If you are still using the traditional phone systems, the scalability is limited. With VoIP phone systems flexibility, adding more lines can be done in no time unlike with traditional phone systems which may take weeks to get installed and activated.
Think about all the issues you are encountering now with your traditional phones... Is it worth it? Is it efficient? And most of all, is it meeting the requirement of your growing business?
Upgrade now to VoIP phone systems and experience up to 60% savings from your monthly bill while also adding new features and benefits.
Contact our team of experts at Jackson Technologies to get a FREE QUOTE and SURVEY! Call 412-853-3708 or email at [email protected]. We are just ONE CALL AWAY!