4 COMMON ISSUES WITH ACCESS CONTROL SYSTEM (IF NOT MANAGED PROPERLY)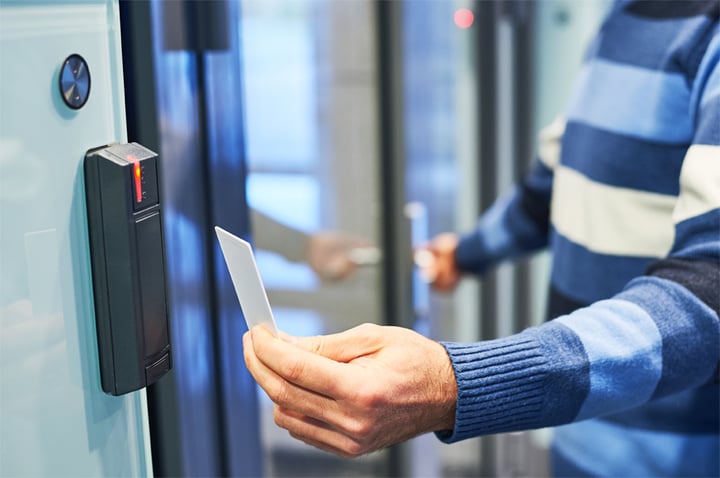 Access control systems are made to provide more extensive security and protection for businesses. Similar to other equipment, it is crucial to properly install and manage these systems.
An Access Control System is designed to create a more efficient way of safeguarding your business assets, employees, and more importantly confidential data both for business and clients.
Below are 4 common issues with these systems:
(1) OLD AND/OR OUTDATED EQUIPMENT
Using old equipment has many disadvantages such as security breaches. Your business should prioritize up-to-date equipment to ensure efficiency. As hackers are keeping pace with the technology, you should always be one step ahead of them.
(2) INCORRECT/WRONG INSTALLATION
When it comes to installation, it is important to work closely with a security expert to ensure the correct setup and programming of the device. The wrong setup will result in the malfunctioning of the device.
(3) KEYCARDS FALLING TO THE WRONG PEOPLE
It is inevitable that employees may lose their keycards. As a result, they may fall to the wrong person who can take advantage of the access. Luckily, there are different ways to make certain that your privates remain unbothered. Security experts can set up a combination of authorization, such as a swipe from the keycard in unison with a passcode, to make sure that only an authorized person has access.
(4) NOT PROPERLY INTEGRATED WITH THE BUILDING SYSTEMS
Integration of access control systems to the building system can help businesses to be more efficient and save money. You can easily locate your employee based on the keycard they used in a specific area in your building.
Businesses should take security their priority. With strong security comes a more secure workspace, a trusted company, and a profitable business.
At Jackson Technologies, we will provide you with the best security options for your business. We have a variety of packages you can choose from based on what suits your needs.
Book an appointment with us now! Call us at 412-853-3708 or email us at [email protected]
FREE QUOTE AND SURVEY AWAIT YOU!