Managed IT Services… What is it and why your business need it.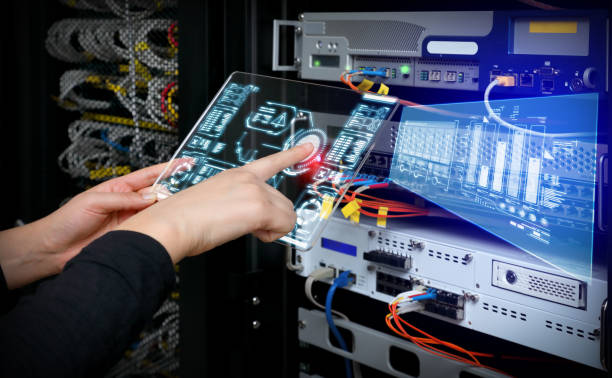 Managed IT Services is a tasks handled by a third party, a reliable partner who you will manage the technical part of your business.
The managed services is designed to offload the tasks from the owners and designate it to the third party called Managed Services Provider.
Remote monitoring and management of computers, servers, networks, and mobile devices are the most common type of managed IT service. Managed Services Provider also offers a more extensive services such as Networking, Project IT Management, Cybersecurity, Data Backup, and Email and Server Support.
With the advancement in business technology, more and more companies are finding it difficult to deal with daily IT issues. Many companies are shelling out lots of money on outsourcing IT support when equipment breaks or a part of the system goes down, which could be well-spent on growing the business. Today, more and more companies are leaning towards Managed Service Providers (MSP) not only to increase the productivity and but also to lower the risk.
5 reasons why businesses should hire MSP
(1) 24/7 Monitoring
With 24/7 on-going maintenance and monitoring by MSP, you will never have to agonize over costly downtime. If a problem arises, MSP deals with it swiftly while ensuring to free up more time for you to focus on other aspects of your business.
(2) Comprehensive Security Solutions
MSP offers real-time monitoring, proactive analysis, and quick response times. Aforementioned, MSP offers 24/7 protection with most innovative threat detection technologies.
(3) Automated Tools
MSPs have numerous tools that assist in effectively managing and monitoring IT systems to prevent interruption or downtime.
(4) Cost-effective
MSPs are competitive in price when compared to hiring an onsite IT staff. Hiring an onsite IT staff and a manager can cost over 6 digits to just have a staff onsite.
(5) Long-term Strategy
Getting MSPs for your business will provide your organization with an ability to upgrade servers, switches or any other piece of technology on your network. Most importantly, you don't have to worry about any negative impact on your business.
With the advancement in business technology, more and more companies are finding it difficult to deal with daily IT issues. Managed Services Provider like Jackson Technologies will help you find more ways to improve the technical aspect of your business while you can focus on growing your business.
We offer customizeable services that will suits the need of your business. Contact our team of professionals at 412-853-3708 or [email protected].
CLICK HERE to get updated with our specials, promos, and freebies.